T15 / 750 Main North Rd, Gepps Cross 5094 (Next to the water tower)
Monday: 9:30am - 5pm
Tuesday: 9:30am - 5pm
Wednesday: 9:30am - 5pm
Thursday: 9:30am - 5pm
Friday: 9:30am - 5pm
Saturday: 10am - 4pm
Sunday: 11am - 4pm
Please send us a note on how we can help with your decorating project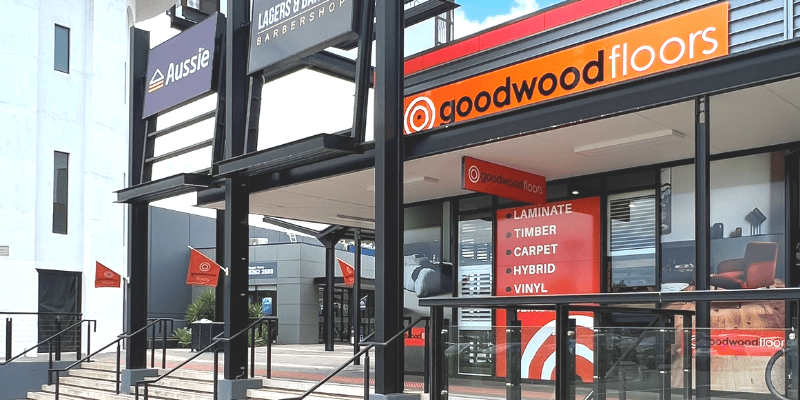 Goodwood Floors Gepps Cross is a distinguished store, offering customers a collection of unique and quality products at unbeatable prices. We have worked hard designing our store and training our staff, so your visit is a comfortable and enjoyable experience. Our friendly and knowledgeable sales team, always eager and available to help. Our growing, loyal community of clients knows that we will always do our best to find what they are looking for.
Goodwood Floors has been supplying customers throughout South Australia with flooring products and installations for more than 15 years. We take pride in serving both retail customers, such as homeowners and renters, and professional customers, such as builders, contractors, repairmen, real estate agents, interior designers, and property developers. We help anyone involved in residential or commercial flooring projects, no matter the size of the project.
We specialize in Laminate, Timber, Carpet, Vinyl, Hybrid Floors, and Blinds for all your interiors, and offer high-quality, brand-name building materials with free measurement, consultation, and no-obligation quote. Our experienced team of floor covering professionals is committed to providing guidance, inspiration, solutions as well as hands-on flooring assistance. Our priority is to help you in any way we can in order to see your project through to completion.
We look forward to serving you at our new store located on the northern side of the centre near the water tower. Visit our store today and join our growing family of happy customers!
For more information click here to visit our website